Artificial Grass Hire Company in London
Rent artificial turfs as good as the real ones!
Artificial grass is a great feature that can instantly jazz up any event, wedding, conference, exhibition or party. Why pay for a full roll of fake grass in London when you can rent it from us at a fraction of the price? Delivery, installation and pick-up can be scheduled with one phone call and you can choose a desired turf to cover area of any size.
Rent Artificial Grass in London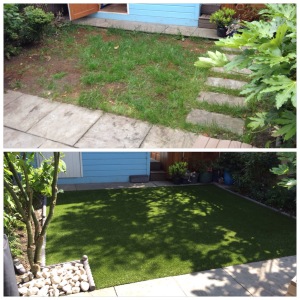 Our London fake grass rental service can be provided on a supply only or a supply and install basis including delivery if required. We can rent our luxury artificial grass to you in London or any other location over a timescale of one day to one month. We will install the grass while keeping plenty of room for drainage to prevent water logging during rains.
Artificial Grass Hire for Events in London
Enhance the tone and tenor of your corporate events with artificial grass offered by Astro London. Whether you are organising your kid's birthday celebration or a cocktail party, artificial turfs can be a perfect addition to your venue. Concerned about the installation? You don't have to lift a finger. Our experts can negotiate compact spaces and difficult corners to make sure the turfs are installed neatly and to the best standards.
Give us a call anytime to enquire about the types of artificial turfs available with us. We can provide a free price quote according to your needs and budget preferences.